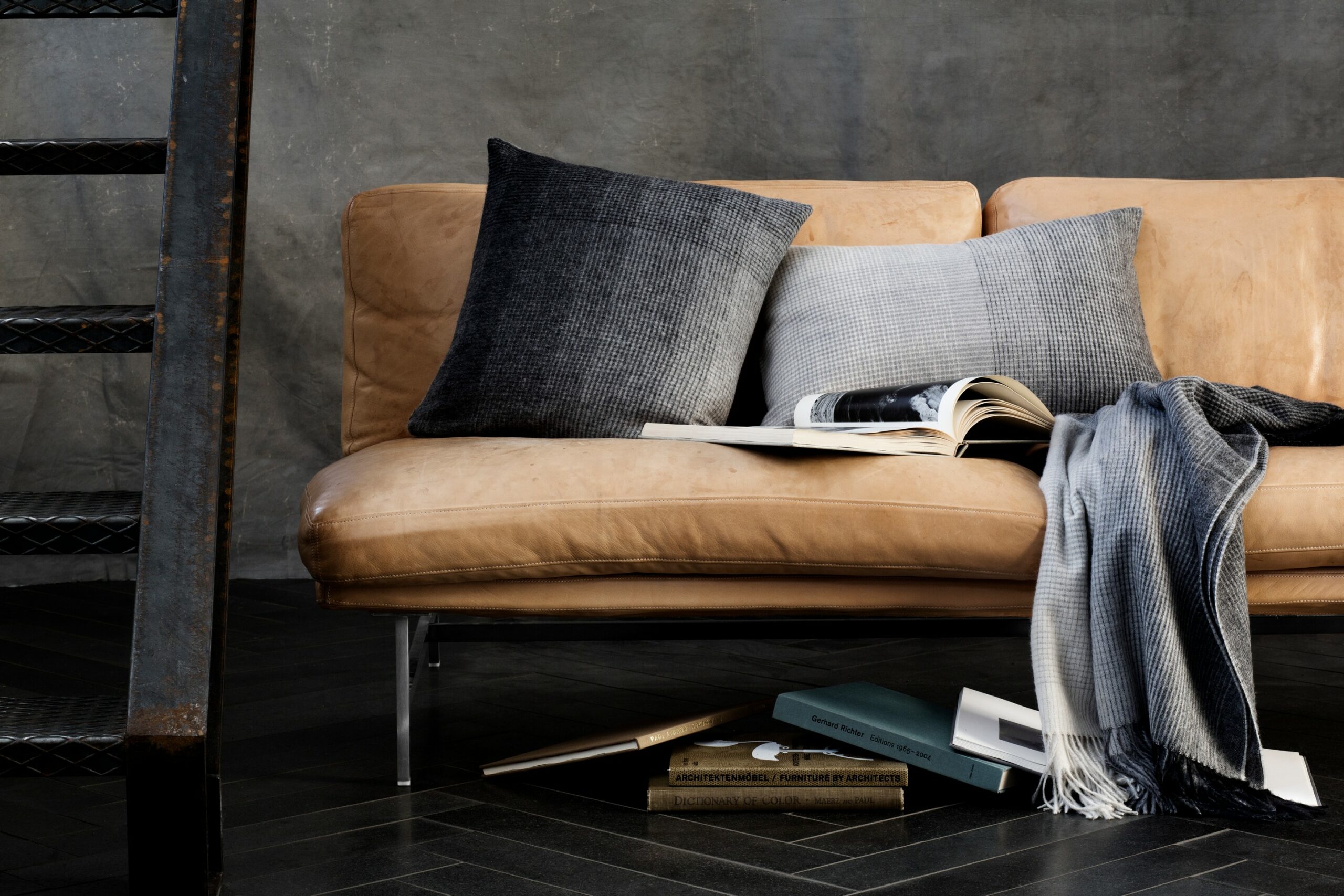 Elvang
MORE +
CONTACT
Mosaique
mosaique@mosaique.dk
We love exquisite textiles and classic design!

So much so, that we've specialized in alpaca wool and other irresistible and sustainable materials. Whether it's a warming throw or a soft scarf, an Elvang design is a winning combination of Nordic aesthetics and Peruvian craftsmanship made to last. Clean and elegant with a sophisticated look in luxury quality.

The story of Elvang is one of travelling out into the world, to witness quality and craftsmanship honed through centuries and not being able to let go of those impressions again.

That's what happened after we returned from a backpacking trip to Peru in 2002. Here, we experienced the vast traditions of Peruvian culture, not to mention the alpaca and its extremely soft wool – considered one of the finest fibres in the world. One year later, Elvang the company was born, and we were the first to introduce throws made from alpaca wool in Scandinavia. Today, Elvang is sold in numerous countries worldwide.

It's essential for us to make sustainable and responsible choices, securing proper conditions throughout our supply chain: from the alpaca shepherd's pay to employee benefits at the local Peruvian weaving factory, the transportation of our goods and recycling packaging from our supplier as well as gift boxes made from recycled cardboard. We are also Fair Trade certified on the highest level with the World Fair Trade Organization (WFTO) as one of the only companies in Denmark. You can read more about what that means right here.

Elvang is built on a foundation of ethics, integrity and respect – for our surroundings, the people we work with and the designs we make.

INTRODUCING THE ALPACA:
We've chosen to use Peruvian alpaca wool for our products, because the animal as well as its wool can be considered one of the most sustainable combinations ever.

WONDERFUL SOFT FIBRE
The alpaca wool fibre is extremely unique compared to other natural fibres. First of all, the fibres are exceptionally soft, which adds a particular sense of exclusivity to our designs. Second of all, the fibres are long lasting, hypoallergenic, dirt-resistant and extra insulating – all merits that collectively makes the wool suitable for textiles, because of outstanding quality and durability.

THE ANIMAL
There live about four million alpacas in the Peruvian Andes Mountains – that amounts to roughly 80 per cent of the world's alpaca population. The alpaca's way of life is very different from other animals', because it behaves, well, rather sustainably.

For example, it survives on water from natural springs meaning no water supply goes into its caretaking. Also, the alpaca grazes in the Andes Mountains and it bites the grass straws instead of pulling it out by its roots like many other grazing animals, which in time can cause the soil to erode.

Compared to other wool-producing animals, the alpaca produces more wool without needing additionally more food and its wool comes in many different colours, meaning less colouring of the final products.

All in all, the alpaca is an animal very gentle on its surroundings and the wool, with its unique qualities, is one of the most sustainable materials suitable for textiles.

HOW TO CARE FOR YOUR ELVANG PRODUCT:
Wool is very low maintenance material and alpaca wool even more so, because the pilling is minimal. This means that all you need to do to liven up your throw or scarf is to air them out.

Should you be so unfortunate as to spill something on your throw or scarf, moisten the stain with a little bit of water right away – but do not rub the wool too hard as it will ruin the fibres.

If the stain will not come out, we recommend sending your product to a professional cleaner's.
www.elvang-denmark.dk