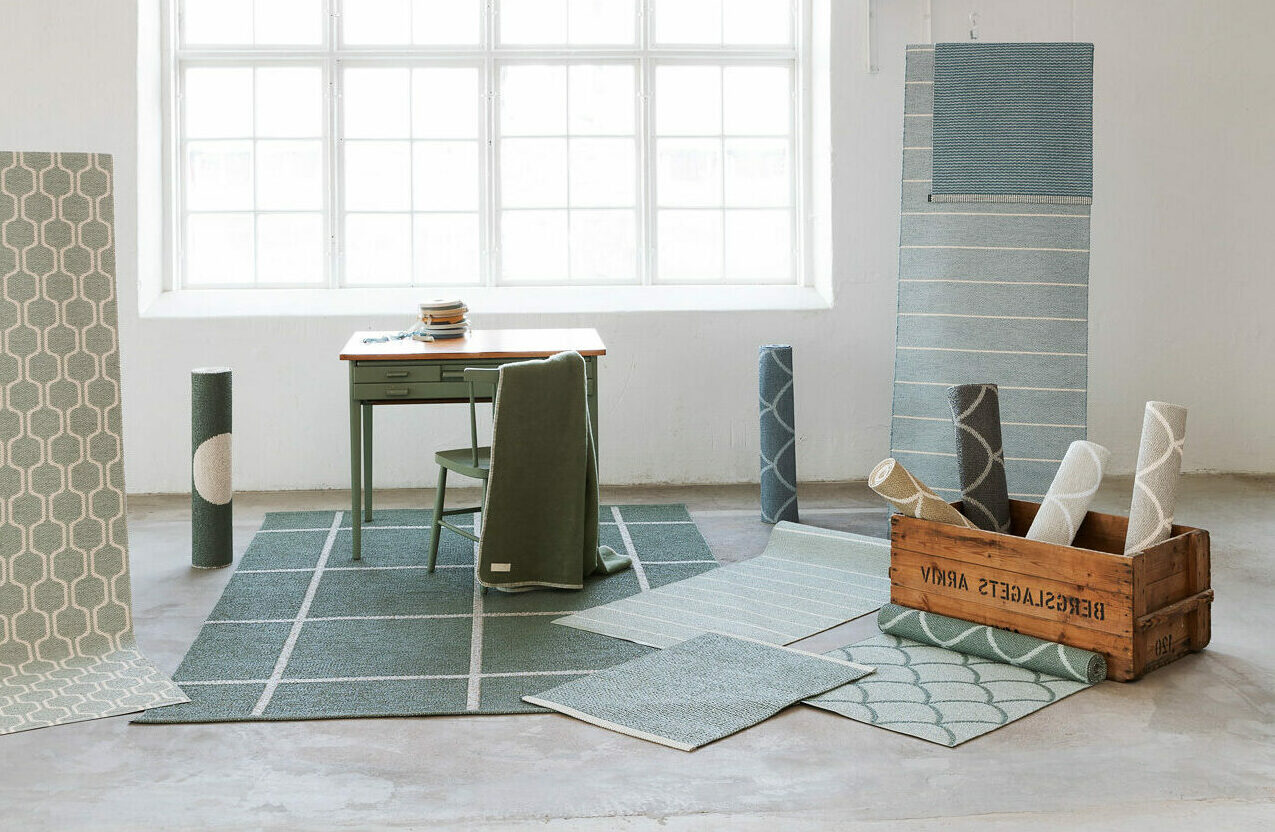 Pappelina
MORE +
CONTACT
Mosaique
Mosaique@mosaique.dk
Pappelina is a company that works with interior design, with all stages from idea to the development of the new products. Our hallmark is quality and function, we believe that simplicity lasts the long run.
Through the years the company has developed and grown substantionally and our trademark has a strong position on the market. We are now building a wider range of products for the home, where Pappelina patterns, colours and details are recognized. In our selection you will find both graphic and simple patterns, also organic and soft shapes in well chosen colours for a modern home.

Centre of gravity in our assortment is the plastic rug. It was almost forgotten when we renewed it and made it popular. With knowledge and tradition to stand on we have added new forms, new colors and a new material.
Plastic, with a traditional weaving technique that was born 1948 and modernized by us in 1999. And you can only find the original in Dalarna, made by Pappelina.
www.pappelina.com